Our Low-cost & Powerful Windows Ready Dedicated Server
Select your perfect plan today according to your project and needs!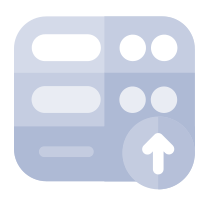 Easy & Multi Features
In our windows server, We provide you easy and multi features panel to manage your server easily.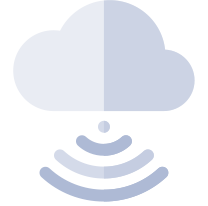 Unlimited Bandwidth
In our all Windows Servers has 1 Gbps speed and unlimited bandwidth guaranteed.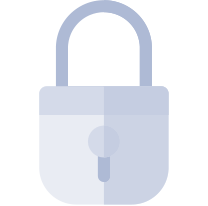 Security First
Our Windows Servers is totally dedicated and private. It's mean no one can use this server without your permission.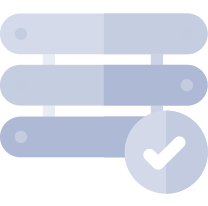 We 24x7 Monitor!
We will monitor your server even when you sleep! Our support staff ready to help you anytime.
Best & Cheap Dedicated Servers with Premium Features
Our powerful dedicated server features will help you stay ahead of your competition. They are equipped to manage mission-critical websites and applications.

Intel Xeon Processors
We mount Intel Xeon CPUs on our dedicated servers made of bare metal. The Intel Xeon processors have the most cores and are the most powerful of all the CPUs. The Intel Xeon processor provides top-notch performance for your server and is perfect for hosting large applications and high-traffic websites.

1 Gbps Network
Our network is robust and designed to speed up the loading of your website/applications. We have a data transfer speed of up to 1 Gbps, which allows us to host your resource-intensive websites/applications without affecting their performance. High-speed networks significantly reduce website load times and provide a great experience for visitors.

Full Security & Privacy
Our plans include a free SSL certificate for your app/website. Your website and apps will have the highest level of security thanks to the encryption that automatically protects data sent from and to your server. Visitors' sensitive information is protected as it travels over the internet.

Root/Administrative Access
Cheap dedicated server hosting gives you administrative or root access that allows you to modify any file on the server whenever you like. Secure File Transfer Protocol (SFTP) allows you to securely access and transfer files from your server. You can also modify configurations, add or remove apps from the server, and manage all ports.

Quick Provisioning
HostWild experts will quickly deploy your server without making you wait. Our in-stock servers are deployed immediately after you have placed a purchase order. The server will come with your preferred operating system and control panel for ease of use.

Windows Ready Server
There is no setup fee for server deployment. There are no additional fees for installing any operating system or software necessary for your server's smooth operation. Once we receive your order, we will take care of all aspects of server setup. Your server will be built quickly and without any interruptions.

Do Multi Tasking, Without Limit
Our bare metal server services don't limit your resource usage. Unlimited website hosting allows you to host as many websites as you want within the resources of your plan. Hosting multiple websites on one server is a good idea as it makes maintenance much easier.

Fully Customizable
You can have full control over the server configurations and install any application that you wish. You can also choose your preferred operating system or control panel, and we will install it.

Value for Money
Our powerful dedicated server is cheap and allows you to install your own operating systems, Linux or Windows. You just need to choose the operating system you prefer and let us know so we can get you up and running within minutes.
Frequently Asked Questions
Check out frequently asked questions about our Dedicated Servers